Things to Do in Tokyo, Japan
I've traveled to Tokyo a lot over the years, including two trips with my youngest daughter (her annual trips at 7 and 8) and an AFAR Experience where we went below the surface. It's gone from being a city that intimidated me to one that I can't wait to keep exploring.
I previously wrote about how to have an easy trip to Tokyo with kids, but wanted to write up a separate list of must-see places, either with or without kids, based on all of my trips. This list of things to do in Tokyo is easily debated! Tokyo has dozens if not hundreds of amazing sites. But I'd start with these ten.
Meiji Shrine
JR Stop: Harajuku
On any trip to Tokyo we end up at Meiji Shrine several times – either because it's our destination or because it's a perfect cut-through between the Park Hyatt and Harajuku. The central Shinto shrine complex is a perfect spot for people watching on weekends, with people wearing their traditional dress. But even better than the shrine is the surrounding forest, with peaceful paths and torii gates, where we're happy to walk for an hour before venturing back out into busy Tokyo.
Harajuku
JR Stop: Harajuku
Harajuku is our favorite area of Tokyo when we just feel like wandering. Other than the Kiddy Land toy store along the main street, we prefer the side streets, including Takeshita Street with its stores dedicated to random Japanese cartoon/anime characters, animal cafes, street food and the occasional Harajuku girl. The area gets busy on nights and weekends, so plan accordingly. And for lunch the Kawaii Monster Cafe is colorful and fun.
Mori Digital Art Museum: Teamlab Borderless
Train Stops: Aomi Station (Yurikamome Line) or Tokyo Teleport Station (Rinkai Line)
We absolutely love Teamlab Borderless – our favorite digital museum anywhere. Buy tickets in advance, bring a camera and prepare to wait in line for a little while, but it's worth it. The interactive digital art is amazing! Touch a Japanese character on a wall and the graphics coming down the wall will change. Sit on a hill and watch digital water move around you. And be mesmerized by the light and crystal rooms. We don't find Odaiba particularly interesting, but it's definitely worth a visit for Mori.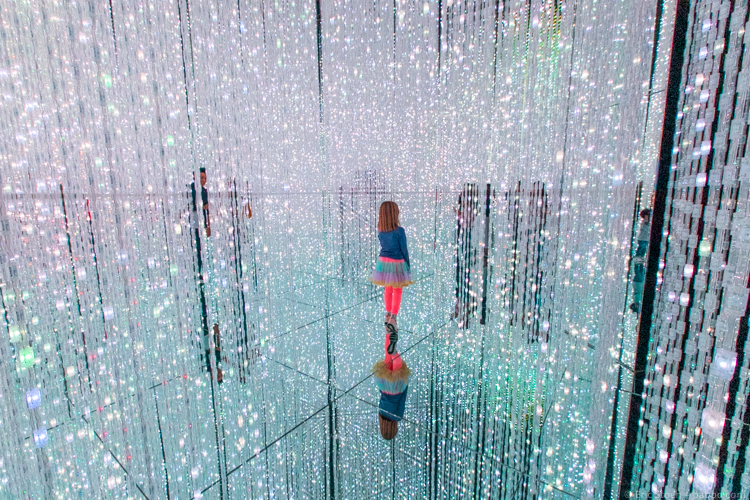 Park Hyatt Tokyo
Metro and JR Stop: Shinjuku
I originally booked the Park Hyatt Tokyo because of Lost in Translation, and then we returned because of the service, the breakfasts, the pool and the view. If it fits into your budget, it's where you want to stay. If it doesn't, it's still worth visiting – have a drink at the New York Bar where the movie's bar scenes were filmed, or at least walk through the lobby on the 41st floor and enjoy the view.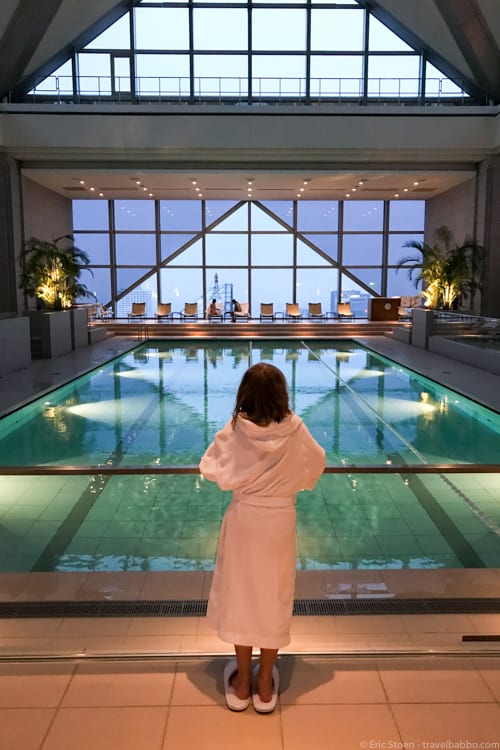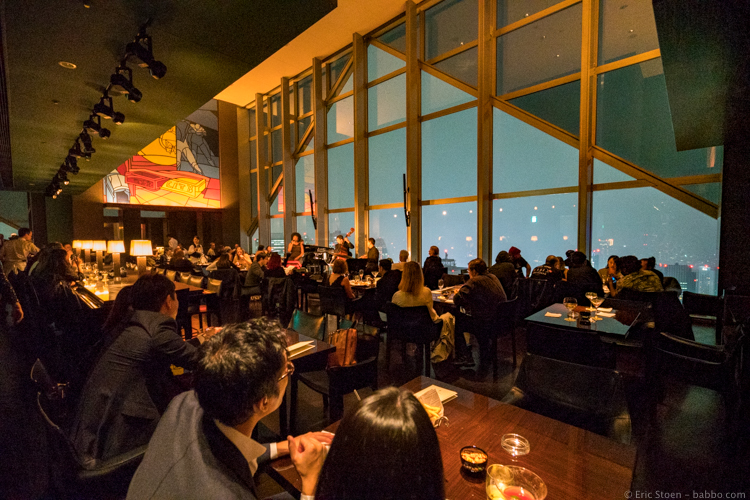 Shinjuku Gyoen National Garden
Metro Stop: Shinjuku-gyoemmae
The Shinjuku Gyoen National Garden is our second favorite nature spot in Tokyo, after Meiji Shrine. We love to explore aimlessly – along the river and tree-lined paths – and every bridge is a photo stop. The garden is supposed to be especially beautiful when the cherry blossoms are out. Don't miss the Tea House and the Taiwan Pavilion.
Tsukiji Market
Metro Stop: Tsukiji
For over 80 years this was Tokyo's central fish market, including the world-famous daily tuna auction. The inner market moved 2km away to Toyosu at the end of 2018, but the outer market was always my favorite area and it's still there, with markets and sushi stands everywhere. One of the world's perfect lunch spots – it doesn't get any better than sushi on the street in Tokyo!
The Arcades of Ikebukuro
Metro and JR Stop: Ikebukuro
If you want to see Toyko's gaming side, head to Ikebukuro and its multi-level arcades. The area is worthwhile to visit anyway, with animal cafes, restaurants and department stores with all sorts of crazy things, but the arcades are the highlight. We typically try our hand at the claw machines, and we have fun doing the image-changing, dress-up photo booths, but mainly we just stand around watching play the very active video games. It's fun, free entertainment!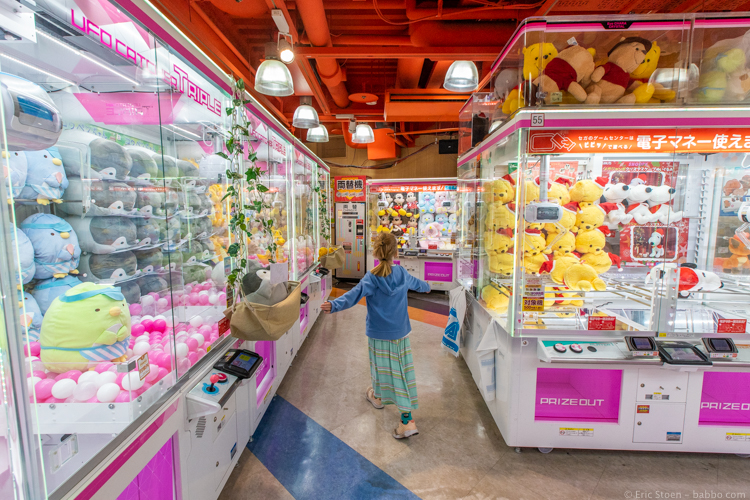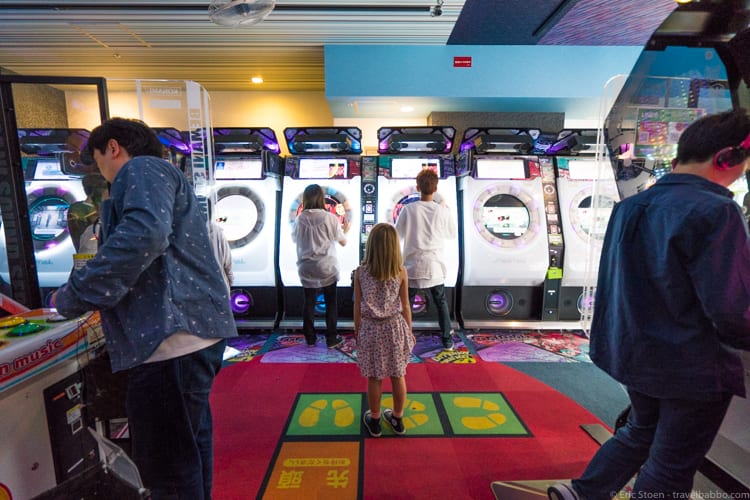 Nezu Museum
Metro Stop: Omotesandō
The Nezu Museum combines Japanese architecture, an excellent collection of Japanese antiquities and art, and gorgeous gardens – a perfect place to spend a few hours away from the craziness of the city. For us the gardens are the highlight, with a pond, four tea houses and a bamboo grove.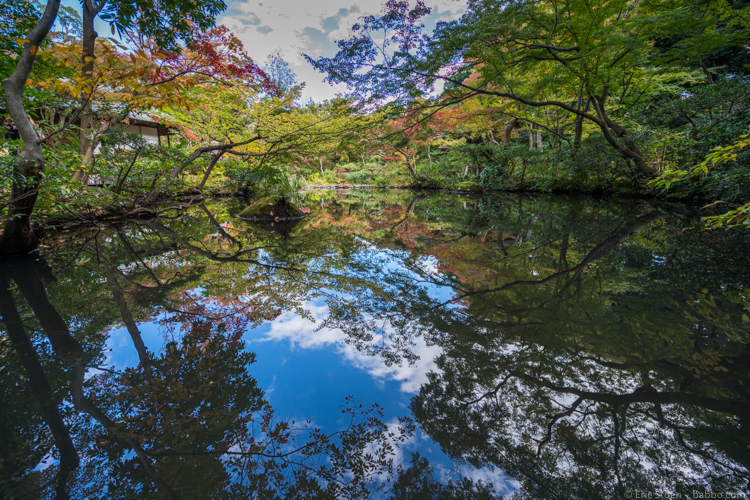 Asakusa
JR Stop: Asakusa
Asakusa is a fun area to wander around during meal times, with great street food and small cafes everywhere. Stop by the iconic Sensō-ji temple of course, but explore beyond the temple. We've done an excellent food tour through Asakusa with Arigato Japan Food Tours, and I've explored the area on a bike tour as well.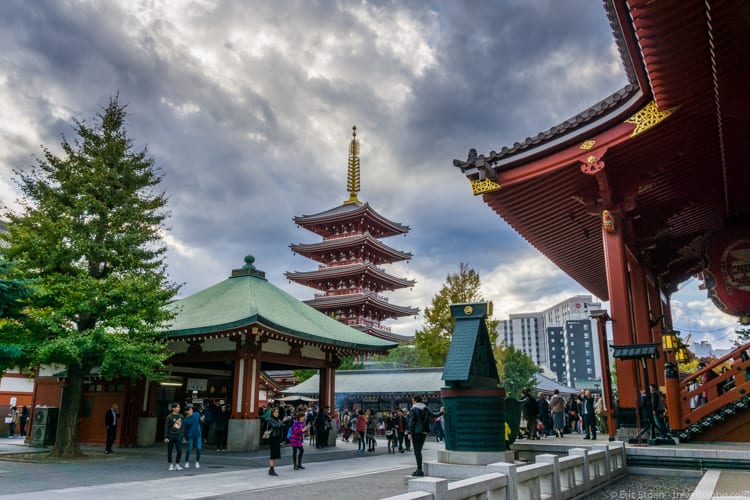 Shibuya
Metro and JR Stop: Shibuya
A lot of visitors have Shibuya on their lists because of its famous, crazy five-way street crossing near Shibuya Station. It's fun to experience the crossing, and you can watch it from above from Starbucks, but we like Shibuya for the energy in the evening, its restaurants and its department stores – namely Tokyu Hands and Don Quijote – which have everything you need, and everything that didn't know you needed. Both have outlets around Tokyo, but Shibuya's an easy place to find them both.
Things to Do in Tokyo: Your Turn
These are our favorite things to do in Tokyo based on our experience over several trips. There's a lot that I didn't include, and there's a lot we haven't done yet. What would you add to this list of things to do in Tokyo – things that visitors shouldn't miss?